New Year, New You Kick Off Class
Sunday, December 30th, 2018 from 10:00 am- 11:30 am
Power Vinyasa Class & Yoga Nidra - This powerful and fiery class is bursting with deep twists to increase your blood flow to internal organs while releasing toxins. To balance out the fire within we will close practice by re-tuning the mind releasing any old stagnant energy and thoughts to make room for the new.
60 minutes of power flow followed by 30 minutes of Yoga Nidra.
This class is a part of the January, New Year, New You Challenge but if you would like to just come for this class pre-register for $25 or $30 at the door.
New Year's Eve Yoga Class at Carmichael Yoga
Before you say farewell to 2018, please join us on December 31, 2018 from 4:30 pm – 5:45 pm to practice yoga and meditation aimed at creating peace—for yourself and for the world.
Since 1987, many yogis have gathered on the 31st of December to meditate on peace. When we practice dhyana, or meditation, we support the practice of peace, both inwardly and outwardly. Let's recall that the purpose of all traditional yoga is to set us inwardly free no matter the form, branch, or school of yoga.
We'll focus on poses that open the hips and align the spine. We'll experiment with sitting poses and practice a few breath techniques. Finally, we will spend at least 15 minutes in meditation. If you cannot sit cross-legged for more than a few minutes, don't worry as we have chairs and blankets.
To sign up for this class, please register on Mindbody for $16 per person.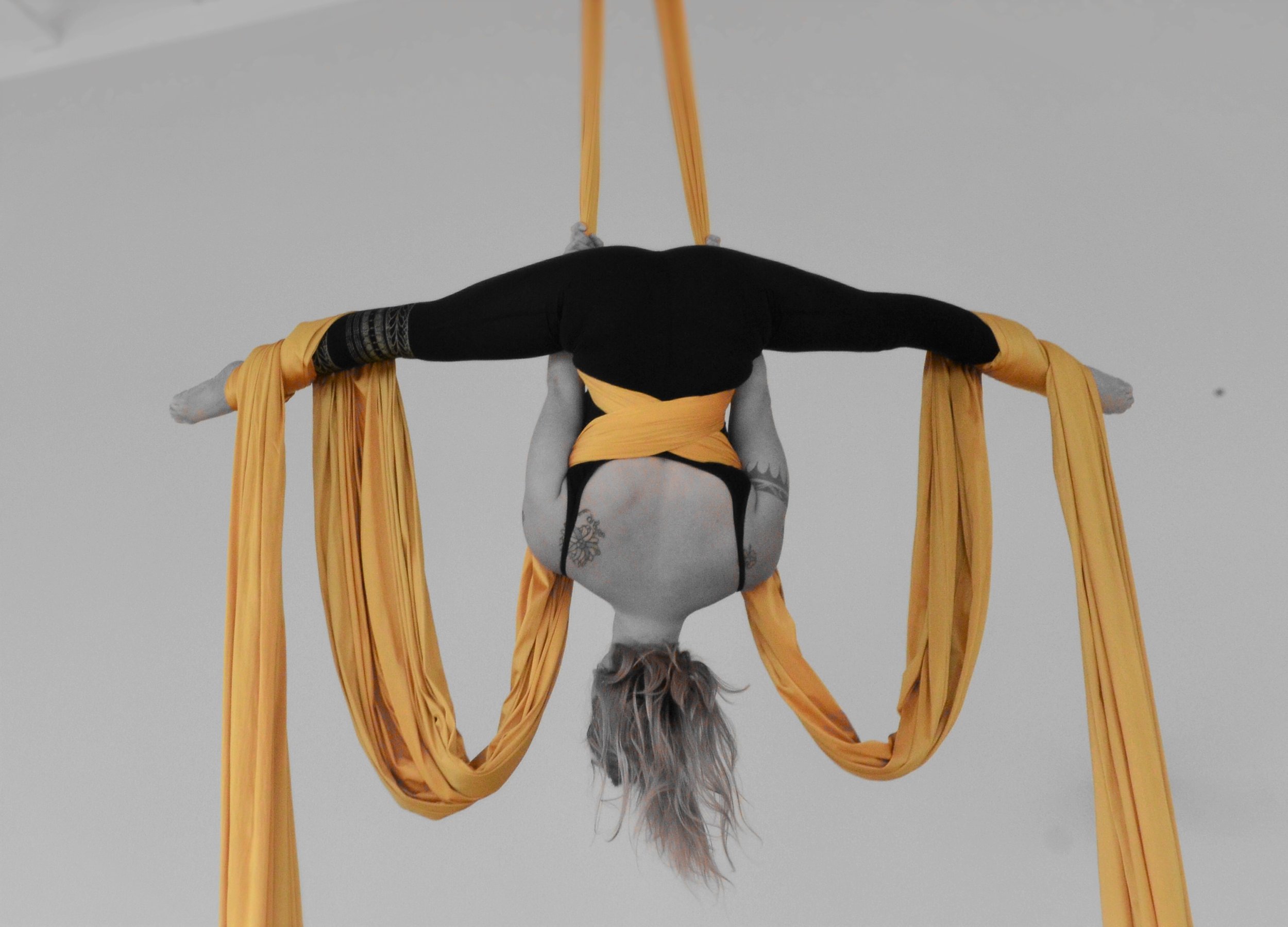 Date & Price: Sunday, January 6th, 2019 2:00 pm - 4:00 pm for $45
Drop into the New Year with an exciting Aerial Silks slack drop workshop!
In this 2 hour workshop, we will be training a wide variety of slack drops that end in an array of positions, including catchers wrap, s-wrap, crossback straddle, knee hang, and more! You will have the option of stacking other drops on top of or after some of these as well!
This is an intermediate level workshop, so the prerequisites are as follows:
~Must be comfortable in standard climb
~Must be able to comfortably invert in the air for same side and opposite side hook, as well as crotchet
~Must be comfortable and familiar with catcher's wrap and Jacob's ladder
In addition, it is highly recommended you wear leggings as opposed to tights, and short sleeves, rather than tank tops (perhaps even 3/4 or long sleeves) to prevent any burns behind the knees and under the armpits.
There is a limit of 6 students for this workshop so sign up before the spaces are filled! Purchase before Christmas and receive $5 off!!
If you have any questions, or are curious if this would be a good workshop for you, please feel free to contact Grace Pettit at 513-680-7911.